Link Building Techniques That Still Work in 2021
It is a well-known fact that link building is important for content marketing and SEO. However, most link building techniques have been overused and are no longer effective.
The good news is that there are still some ways with which you can build good quality backlinks without much hassle.
Let's go through the most effective link building techniques in this article.
But before that, let's quickly see what type of content attracts backlinks.
What Kind of Content Gets the Most Backlinks?
Content can be written in hundreds of forms. But not each piece ranks. Content that appears interesting and easily consumable has greater chances of getting linked to.
This funnels down to the main content types listed below:
1.List Posts and Roundup Posts
List posts appear clean and easy to go through. Moreover, lists make the content appear more authoritative.
The list posts can include a collection of all the available resources, top resources, or free resources. For example, an informative list post about blogger outreach tools or free blogger outreach tools will be good to get links to.
As you can see below, when you search for "blogger outreach tools" in Google, the top articles are all list posts.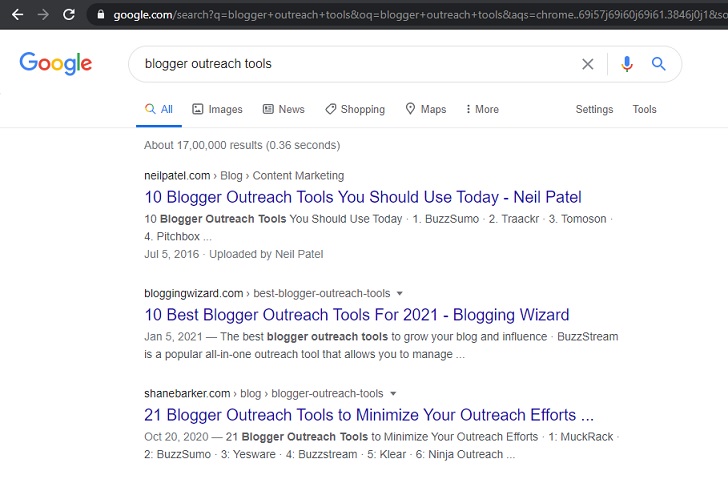 Roundup posts are a compilation of answers collected from experts on a specific topic. These posts have a better chance at attracting links as the contributors are more interested in promoting them.
 
2. Infographics
Images and visual aids grab more attention than plain text. However, they are more expensive to produce. That is why a lot of bloggers are happy to include already available infographics in their content.
Also unlike other visual media, infographics are a mix of images, charts, stats, and text. This is what makes infographics attractive and easy to understand. Plus their smaller size makes them easy to distribute and embed.
If you analyze this cool infographic by infographic by Brafton, you will see it has over 587 links pointing to it.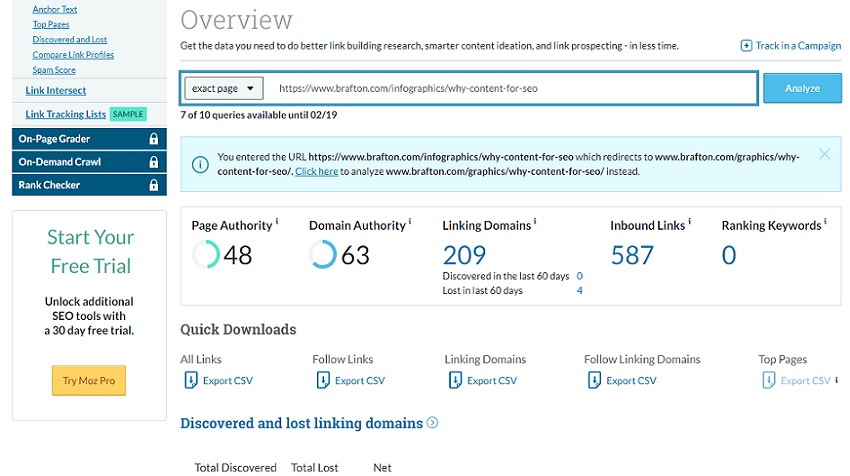 3. Case Studies, Research Reports, and Stats
Readers love numbers and facts. Case studies and research reports are a way to attract and build trust in the audience.
If there are any data statistics mentioned in your article which is based on a case study or research you carried out, you can use it as a link magnet. People love to back up their articles or arguments by linking to original source of data.
 
Link Building Techniques For 2021
Once you have created good, optimized content, you can start building backlinks to it. As I said earlier, there are still some link building strategies that still work and are worth trying out.
Guest posting is a surefire way to build backlinks even when you have a relatively new blog.
The easiest way to find relevant sites for guest posts is to use a combination of search terms like "your niche" + "write for us" or "your niche" + "guest post". For example, if you write for marketing related content, you might want to guest post on a marketing blog. Then, you can search for "marketing" + "write for us" or "marketing" + "guest post".
Here are a few more Google search terms to find guest posting opportunities:
Keyword + "guest blog"
Keyword + "guest article"
Keyword + "guest post"
Keyword + guest
Keyword + "write for us"
Keyword + "become a contributor"
Keyword + "contribute"
Keyword + inurl:"write-for-us"
You can even use your competitor's name as a keyword.


Once you find relevant sites, find the contact person's email address. You can search for it either on their website, or on the internet, or using various free and paid email finder tools available online.
The next step is to reach out to them with a perfect guest post outreach email.
2. Podcast
These days, podcasts are more popular than ever. Appearing as a guest on a podcast not only builds your authority in the topic but also it is a great way to build backlinks.
Most hosts add links to guest's websites and social profiles on their episode page.
Search for "your niche" + "podcast" to find podcast opportunities.
Alternatively, you can go to podcasting platforms like player.fm and search with the help of tags.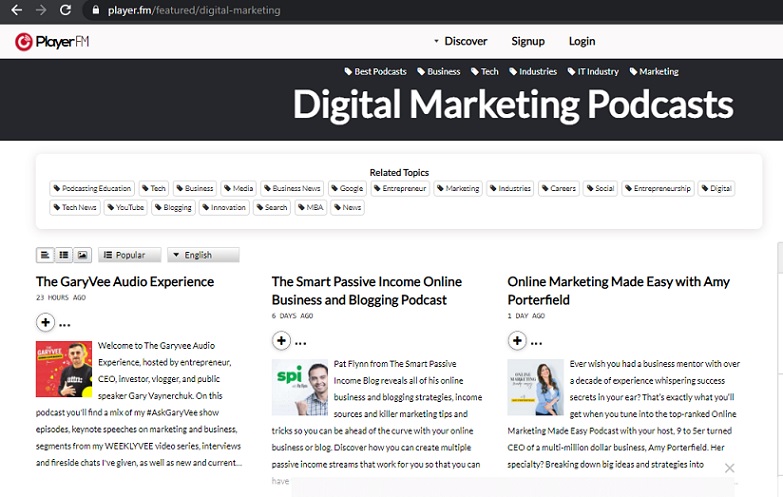 3. PR Opportunities
Services like HARO(Help A Reporter Out) connect thousands of journalists with bloggers each day.
Journalists need expert opinions to back their news stories. They request this information platforms like HARO.
Depending on your niche, you can get 4-5 such requests every week. You can help a reporter with your expert insight. And if your opinion gets published, you may get a backlink from a reputed website.
4. 3 Way Link Exchange
To build links faster, you may consider building a second blog where you can offer links to others. In return, you can get links to your main blog.
Your second blog acts as a link-bait and it helps you avoid direct link swaps.
5. Spy on Your Competitors' Backlinks
Keep an eye on your competitors, check which of their articles are performing well, getting backlinks. Check which sites they got backlinks from.
Here you can use free services like Moz or paid tools like Ahrefs.
You can then emulate their strategy to build more backlinks.
 
6. Community Engagement
Being a part of various communities in your niche is beneficial. People face issues and the first place they ask for help is the community groups.
Facebook, Slack, and recently, Clubhouse are some of the appealing options where you can build good connections as well as backlinks by just being helpful.
Conclusion:
I hope you find these link building strategies helpful. Do try these out and let me know how it works for you. Happy link building!