Author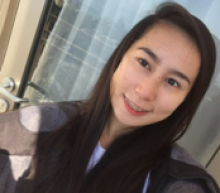 Kath Ramirez
Kath Ramirez is a journalism graduate who aims to turn her dreams into her passion. Her love for writing started when she was seven years old, reading illustrated books. Writing articles, reading books, and dancing are her passion and she breathes into life with these. Kath is also engaged in exploring different places to stay for vacation or Holidays, a food addict but health conscious. She now works as a dedicated writer for Fitbiz Gym Equipment, a health and fitness equipment provider based in Australia.

Anwar Shaikh
Anwar Shaikh writes about cloud computing, business intelligence and enterprise technology solutions like CRM and ERP software. A self-made writer and digital marketing manager, Anwar write for Sage Software Solutions Pvt. Ltd., a leading provider of cost-effective and user-friendly cloud based accounting/ERP software to small and mid-sized businesses in India.

Stephen
Stephen Charles is a renowned blogger, passionate to share amazing and helpful information with people on multiple niches. He loves to share his experiences with site signage, healthcare, news, technology, and sports enthusiasts from around the world.
MTahaKhan
This article is written by M Taha Khan. He is a professional blogger and content writer who writes for different blogs as a guest author. He is a passionate traveller, football lover and a digital marketing executive.
Chiranjeevi Maddala
Chiranjeevi is an award winning digital marketing professional with 17+ years experience in Digital Media Development and Marketing. After working in the services business for 11 years as a digital business analyst, he started SWEET Digital, a digital marketing agency in 2011. And he is also passionate about nurturing digital talent and co-founded Digital Ready. Through Digital Ready,  he wants to create more talented digital marketing professionals that are needed by the industry.
Angela Smith
Angela is serving as senior editor and analyst at TheOneSpy Android monitoring app. She has tremendous expertise in kids monitoring, employee monitoring, business management, and business security. The series of published articles on global forums are the testimonies that she is expressive and can naturally convince readers through her creative works. Follow her on twitter @LatestTechBlog
Shashi Ranjan
The author, Shashi Ranjan happens to be a talented and experienced digital marketing professional and SEO specialist who is also a prolific blogger. He is committed to assist the businesses to succeed in an increasingly technological environment.
Rahul Kumar
Rahul is a professional content writer who specializes in writing content on various web design, SEO, and Logo Designing topics.

Iftekhar Tabish
Iftekhar is the founder of BusyBlogies, a content marketing strategy expert. He is a veteran of creating and managing digital content to build relationships for organizations and individuals. @iftekhar_ash