How To Boost Salon Marketing With The Help of Software?
As today's people have become more conscious about their look & overall appearance, the demand for salon and beauty services are increasing with each passing day. Several famous salon brands are available on the market and many more are joining the bandwagon every day. It's a universal fact that the success of your salon depends on how well you market it to a large number of customers. Gone are the days when offline marketing activities were enough to grab more customers and business opportunities. These days, people search for products & services online. So, your business must have an online presence with effective marketing.
Business marketing is not a child's play. You have to take care of several aspects to advertise your business successfully & get tangible results. Using a salon management software, you can market your business easily & effortlessly. Have a look at the points which illustrates how you can boost salon marketing using a CRM Software.
      1.  Automatic Capturing of Customer's Details
As a business owner, you always want to have repeat business opportunities from your customers. This is possible only when you capture their key details, know their buying habits, communicate with them instantly, and make instant marketing decisions.
When you have a large customer base, the maintenance of different types of data becomes a problem for you. Always keep in mind that your rivals and hackers look for such data to gain an unfair business advantage in the competition, break your customers away, and cause a great damage to your brand.
When you use business management software while dealing with customers, it automatically captures their details and stores them in the database. Such a database is accumulated on cloud servers and is encrypted. So, hackers can't steal your data. You can use this database to communicate with customers easily & make personalized business offers quickly.
      2.  Automated Business Marketing 
Business Marketing is essential to make your brand popular among a large number of potential customers and ensure speedy sales every day. If you perform business marketing manually, it consumes a lot of times, chances of silly mistakes are higher, and output often remains low. So, you can easily automate business marketing activities using a salon management software and achieve the desired results by applying only little efforts.
      3.  Automated SMS and Email Notifications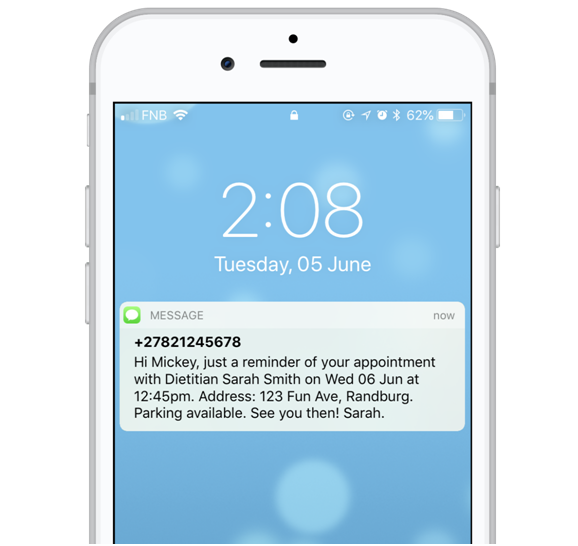 When customers get started with you and place orders for your products and services, they want real-time updates about it on their mobile devices via SMS or Email Notifications. All business management software automatically generates and delivers reminders to customers regarding their activities. It ensures customer satisfaction and helps you get more business opportunities every day.
       4. Stock Inventory
Stock inventory is an important business activity in which auditors check the availability of goods in the warehouse and find out the usability of supplied goods. This activity is aimed at preventing the loss, damage, and theft of resources. Conducting stock inventory manually takes a lot of time & its results are flawed in most cases.
Just feed the details of commodities on the business management software & conduct stock inventory easily & quickly. You can check the availability of goods in your stock in a few clicks, check the use of products, and easily trace irregularities done by your staff. Effective stock inventory successfully prevents the wastage of your company's resources & increase the profitability.
       5. Business Analysis
Business analysis is an important work performed by Professionals. They use different types of parameters and reports to know what's working and what's not working for your business. It takes a lot of time to create reports manually & chances of mistakes are always higher. A good business management software automatically creates different types of reports and helps business marketing professionals to get real-time updates, make the necessary adjustments in their marketing efforts & get tangible results.
Final Words
The more effective your salon marketing is, the more business opportunities you are likely to get. Using a CRM software helps you a lot in salon business marketing & obtain ambitious targets easily and effortlessly with a little investment.