How To Avoid Common Hiring Mistakes Made By Employers
Who to hire? How to hire?
These two are the most critical questions that can lead to organizational success or cost you a fortune. Undoubtedly, employees are the main driving force for any company. Behind every single operation, product, service, and procedure, there is an employee. As employees are responsible for these crucial aspects, they will dictate the company's success. Hence, it is important to hire the right person with the proper hiring method. Any mistake(especially frequent) in the hiring process can affect your company severely. Whether it is a temporary executive staffing or permanent employee, your hiring process and decision must always be on point.
However, many employers tend to be unaware of their mistakes that directly or indirectly affect their hiring decisions. If you are one of these employers or are about to start hiring, it is time to notice these mistakes. You must know these common mistakes and try avoiding them at your best to ensure your company's growth and success.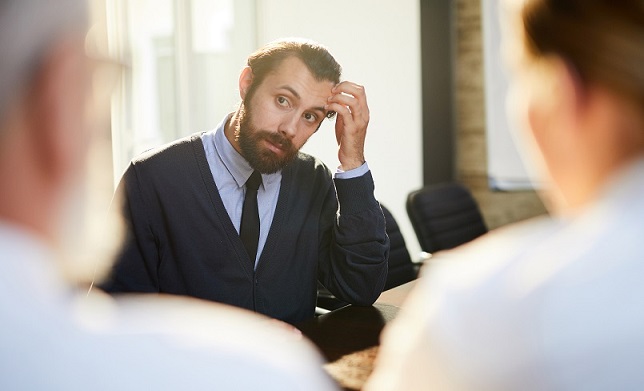 To simplify your job, here are seven of the most usual recruitment mistakes with their proper solution. 
1. Overlooking Overqualified Candidates 
The most conventional and common hiring mistake is turning a back on overqualified candidates. The reason? They won't stay long, they are not entirely engaged, and they have higher salary expectations. To a certain extent, these are a myth. An overqualified person can prove to be very good for business and may be willing to negotiate on salary. 
It is good to have an interview with an overqualified candidate before rejecting him/her based on the resume. Candidates with overqualification are mostly out of the box thinkers, proactive and highly motivated. They can also have a positive influence on the team. 
2. Hiring for Company Culture Fit
"Not a good cultural fit"- one of the popular reasons by employers rejecting candidates. Probably a big mistake also. Most employers believe that they should hire a candidate who best fits the company culture. But, everything that glitters is not gold. Sometimes, employees with great personalities are not capable of delivering on what's expected of them. 
So, to avoid wrong hiring, stop looking for specific personalities, specific attributes, or standard educational, career, or cultural background. Instead, look for candidates who:
● Share enthusiasm about the organization's mission or vision
● apable of working in a team and individually 
● Has a mutual understanding of assessing risk, and making decisions
While preserving an organization's reputation is important, it has certain limitations, and you must understand this to make better and valuable hiring decisions. 
3. Hiring When Uncertain 
When our guts tell us things are not good enough, they are not. The same applies to the hiring process. Many employers make a mistake of not listening to their guts when hiring a candidate. Of course, what's written on their resume is true and believable. But, this doesn't mean the candidate is right for the position.
Having years of experience or graduating from a renowned university doesn't mean they're the best person for the job. Deep down, you may feel they won't meet your expectations or work well with the team. In such an uncertain case, prefer conducting further rounds, asking some meaningful questions, and expecting elaborate answers. For instance, you can ask candidates,
    ● How were their relationships with the colleagues at a previous job
    ● If they have ever set challenging goals
    ● What's their motivation to join the company 
    ● A moment when they screwed
    ● What's their definition of hard work
4. Overlooking Employer Branding
Ignoring the importance of employer branding is the biggest mistake made by employers. You spend a lot of time and money, branding your products or services. But how much do you spend on building a compelling employer brand? 
Employer brand is how you promote your company to job seekers and existing employees. An effective employer branding sets your reputation among prospective employees and changes their perception of you as an employer. It is an excellent way to attract the right candidates for your company. About 75% of job seekers prefer to apply for a job when the employer actively manages its brand. It is still not late to start your employer branding with powerful strategies.
 
5. Reusing the Job Description
Sticking the same, old job description for new hiring doesn't make sense at all. Though reusing a job description seems a good time-saver, it may backfire on you. With advancing technologies and work methods, each job position calls for new skills. Your previous job description may be out-of-date and may lead to wrong hiring. 
Reviewing roles and responsibilities around the team or specific position would help you prepare up-to-date and accurate job descriptions. You can also consider discussing the required skills and experience for the position with existing employees. Also, make sure your job description is thorough and clear enough to understand by candidates. 
6. Waiting for the Perfect One
No one is perfect. And waiting for Mr. or Ms. perfect for filling the position is a usual mistake made by employers. They tend to believe that the market is flooded with job seekers, and there must be someone perfectly fulfilling their requirements and expectations. This is not the case at all. 
The perfect candidates are rare and difficult to reach. Searching for a rare one would only waste your time. Thus, it is better to search for a person who meets all of the key requirements precisely and can be easily trained for other responsibilities. If you want to hire the best candidate in the market, try using advanced hiring solutions, or seek help from any of the best recruitment agencies as per your hiring needs. For instance, if you are looking for interim staff, it is worth contacting an interim staffing agency with the best reviews. 
7. Mishandling Rejections
Rejections are meant to be for learning and improvement. However, employers do not pay enough attention to employers' rejections, which leads to the repetition of mistakes and wrong hiring. 
It is essential to understand why a candidate has rejected the job offer. Based on those reasons, try improving your hiring process or modifying your job description. 
The same applies when you reject any candidate. Saying no to a candidate should not sound arrogant. The rejection must be polite and a well-thought decision. This way, you can build and maintain a good reputation as an employer, which will surely attract other candidates.
Have a Great Hiring Time! 
Avoiding above common hiring mistakes would help you make wise hiring decisions and lead towards organizational success. There may be many other unknown mistakes commonly made during the hiring process. It is good to reevaluate your hiring process and strategies to identify and improve those mistakes. And if you wish to save your time while hiring the right candidates, it is better to look for one of the best job agencies in Darlington or your particular region.